High quality design and webdevelopment
Yep. That is what we love, that is what we do. We are a team of freelancers concentrated in Frankfurt am Main, Germany and joined by a single cause - to make the web a better place. We love to guide and help our customers find what they need and passionately involve ourselves in order to create products of highest quality according to the latest web trends. We create concepts, research competition, and build search engine optimized (SEO) products and applications.


Our Services
We have assembled team of professionals specialized in varoius areas of the web-development process. A specialist in every key-area is there for you and your company. Take a look at what we have to offer:


Design
User interfaces and experiences, corporate identities, graphic and print design, image retouching.
Websites and Applcations
Using the latest technologies and tools, we save your time and your money.
User experiences
Analysis and evaluation of current states of websites, introducing solutions and strategies
E-Commerce
We create web-shops and trading platforms where usability and security are top priorities.
SEO
We help you pick the right path to google's top results and guide you on the way there
Mobile Devices
Optimizations and user interfaces for various Android and iOS (Apple) smartfones and tablets.
Photography
Experienced photographers take care of photo shootings and gather and compose graphic resources.
Social Media
We help you reach and communicate with your target groups through Facebook, Twitter and more.
Who are we?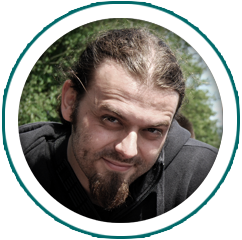 Simeon
Coordinator, Developer, Layouter
Self-employed webdeveloper since the beginning of 2008, Simeon is passionate about the evolution of internet-oriented technologies and trends. He has worked with varoius frameworks and content-management systems and has created frontend HTML5/CSS/Jquery interfaces for multiple websites and applications. Webdevelopment from A to Z.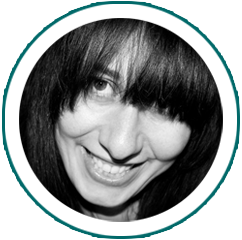 Tony
Graphic designer, Photographer, CI, Print
The all around capable graphic mistress, with years of experience in the field of screen and print design, corporate identity, photography and image adjustment, Tony is always ready for the next challenge.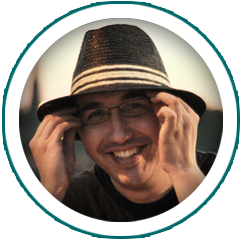 Nik
Photographer, Retoucher, Screen designer
After graduating media production Nik dived into video compositing before turning to photography and screen design. This guy can make a horse look like a playboy model before you manage to count to ten. During his agency experience he worked on projects for Daimler and Procter & Gamble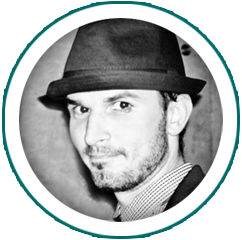 Georgi
Developer, DB-Admin, Sysadmin
An all around tech-guru, Georgi has worked on numerous online and offline projects for various customers. He has solid background with Databases and System administration as well as with performance optimisations and best coding practices. Not only this, but he can do impressive frontend stuff with HTML5, CSS3 and jQuery.
Nicko
Developer, System engineer
This guy can code in more programming languages than you have probably heard of. Year-long experience designing and developing enterprise and web-based applications, solid background in PHP, Java, C++ and databases. If you have a tech problem that needs to be solved, this is the guy you need to talk to. He has worked on projects for Deutsche Bahn, Postbank, Deutsche Annington, PWC (PriceWaterhouseCoopers) and Raiffeisenbank
Mira
Marketing, Social Media, Text
Her natural charm combined with her exceptional marketing skills and 6th sense make Mira the perfect tool for executing social media, newsletter and advertisment campaigns. She has completed two post-graduate studies in Economics and Marketing and has worked for companies like Accenture, Merz Group, GFK Marktfgorschung and Finansbank Holland.
Projects
Although we have worked on hundreds of projects for various companies, including names such as Dunkin Donuts, Kangaroos, Betty Barclay and Lufthansa Miles & More we can not credit them because of the fact we were subcontractors for our partner agencies. Below you can see a couple of our own projects.
Partnerships
You do not want to trust your projects into a bunch of freelancers? We might just have the solution for you: we work together with partner companies specialized in web development, standard and online advertising and branding. Give us a call or send us an email so we can discuss things further.


We assist agencies
If you are an agency with a stockpile of projects that needs to be "finished yesterday", you have come to the right place. Send us an email regarding what would you like to have taken care of and sit back and enjoy your time while we do the work for you. Prices and timeframes are determined depending on our current availability, size and urgency of the project. So the more deatils you give us, the better we can estimate. But do not worry, our prices are tasty :)
Do not believe us? Check out this list of companies we have already worked for:








Contact
Did we provoke your interest? Do you have any questions? If so, please fill in the form below. We shall contact you back as soon as possible.